To see Ourselves as others see us
As Robbie Burns reflected poetically many years ago, how would it feel to see ourselves as others see us?
I had a chance to find out recently. At a meeting of Wealden Business Group the speaker handed each of us a sheet of paper. The instruction was simple. Write your name on the top of your sheet and then pass it to the person on your left. Next instruction was to write a word or two describing the person whose name was at the top of the sheet that you had just received. Pass to the left, and repeat…
At the end of the exercise you got your piece of paper back with a couple of dozen comments on it. The topic was "personal branding" and the aim of the exercise was to discover what sort of image you convey to other people.
Here is my feedback sheet: thank you all for your kind remarks.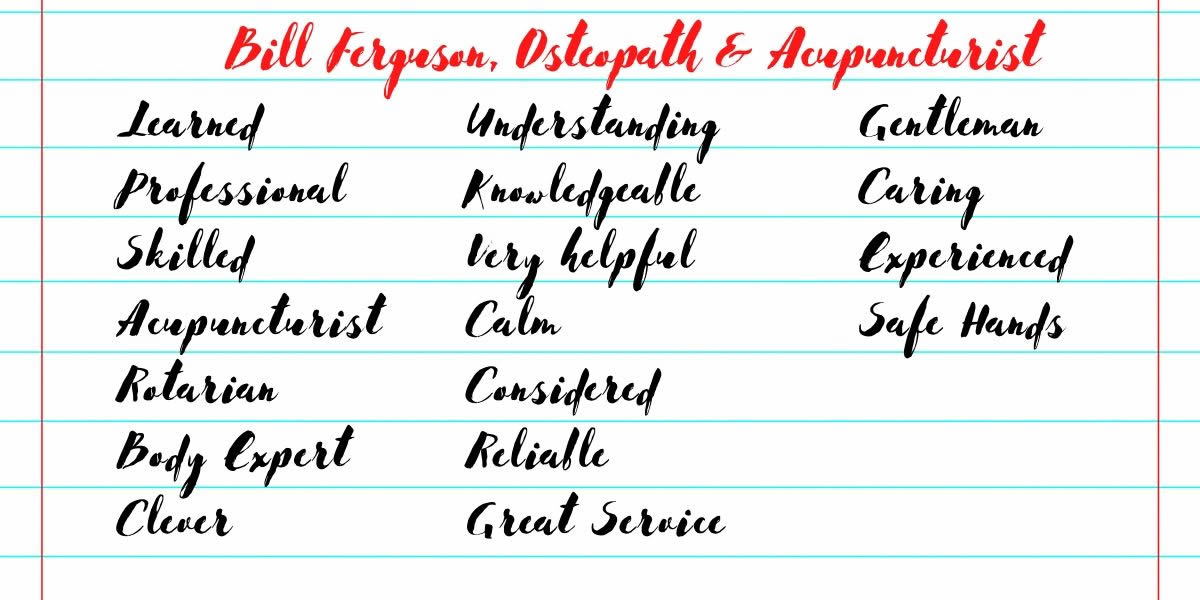 Learned, professional, skilled, acupuncturist, rotatian. body expert, clever, understanding, knowledgeable, very helpful, calm, considered, reliable, great service, gentleman, caring, experienced, safe hands
Return to Blog Post Home